Preface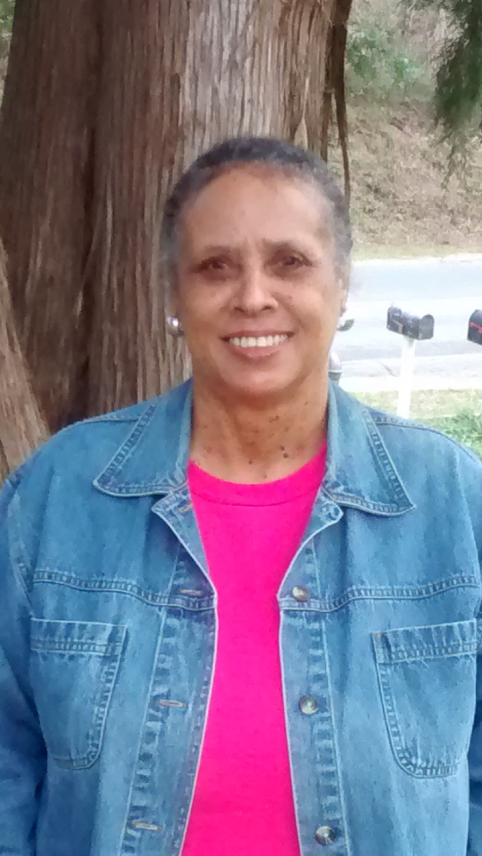 For several weeks I have been feeling the need for something to share in Writer's Corner. Well, I awoke this morning to the idea of a spiritual land of the most beautiful qualities forming in a vision. I knew that it was important, so prompted, I immediately picked up a pen and tablet and, without my reading glasses, wrote, nonstop, in dim light, four pages of the poem I finally titled Traveler's Outpost.
As I was about to finish it, I realized the inspiration was about the effort one applies to studying the Principles of Unarius. I study no matter what's happening and will continue to, desiring greater attunement to the Higher Worlds of Light and less of the dense polarity of this three-dimensional world. I didn't know what I needed before I came upon Unarius, but I knew that I was suffering in what I had.
- Na'imah

Traveler's Outpost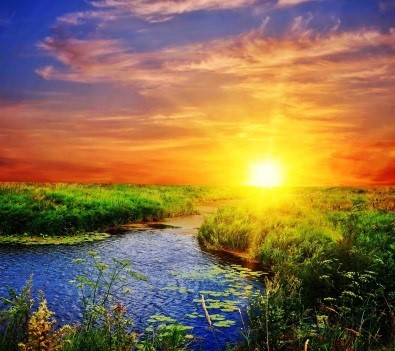 Golden sunlight glows upon a land
under a river of still, clear water…
a river crystallizing,
revealing as Golden Light.
 
"Take from it what you need", He says… 
His skin a golden sunrise,
then a dusky evening;
His robe,
the blue sky children are peering into
before picking from the Golden River
the pieces of crystal they need
to do, to be,
to see what they need to see
 
Everyone observing wonders, "What place is this"?
and for them crystal drops fall,
tinkling, jingling
like golden coins through fingers of Light…
 
and the children call it StoryLand.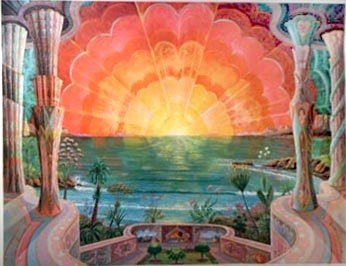 "Enjoy the treasures you have drawn unto yourself",
He calls to Leah,
but she prefers Alea
and the children laugh golden laughs…
for they know no Alea!
 
She asks, "Did I really do this"?
 
"It is the way of effort," He says,
and Wings fly in… perch,
waiting…to take Alea further
into the place…The Golden Land.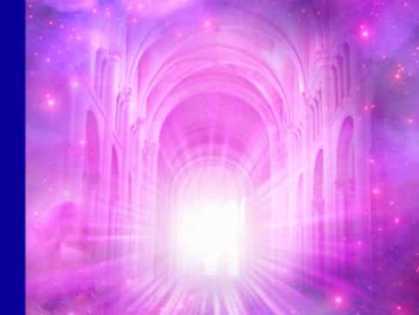 "I'm not ready to go. It's so beautiful here."

"But there is more…
Travelers do not stop"!
A downy wing feather stirs as if in a breeze,
in places in her memory 
she will not return to.
 
In this life and past lives,
Alea has desired to write, but couldn't
until she lifted that piece of crystal in the Golden Land,
A writer's crystal.
Tagged with: Voice of Muse