Of man from beast tis born a soul ...
The Breath of Life stirs within a blend
of countless entangled webs,
And among the endless sea of non-beginnings
begins the awakening time of man.
The questing soul now awaits with bated breath
the ascendant tide -
a tumult entering with distant drum
the beating heart of nature!
A stillness pervades his mind -
And then from out the Celestial Spheres
the motion of Love
bequeaths the touch of Hope,
of lost despair unroped unto all mankind,
That in the way of infinite accordance,
life comes to pass
just within the reach of fate -
The pinioned canopy thus shields and protects
from lost repair.
And just as the stars yield their light
and sear the heavens in a
luminous matrimony of galaxies,
So surely does the Universal Mind
soothe a bewildered heart,
Not with mystique, yet with refinement,
And her joys lay lightly
upon the throngs of the multitudes!
Thus from the lambent Flame of Life
kindles a golden thread -
a ray of purity -
And is spun within the enraptured host
a weaving myriad of virtues -
a cloak of harmony and joy!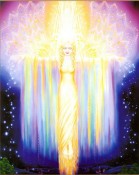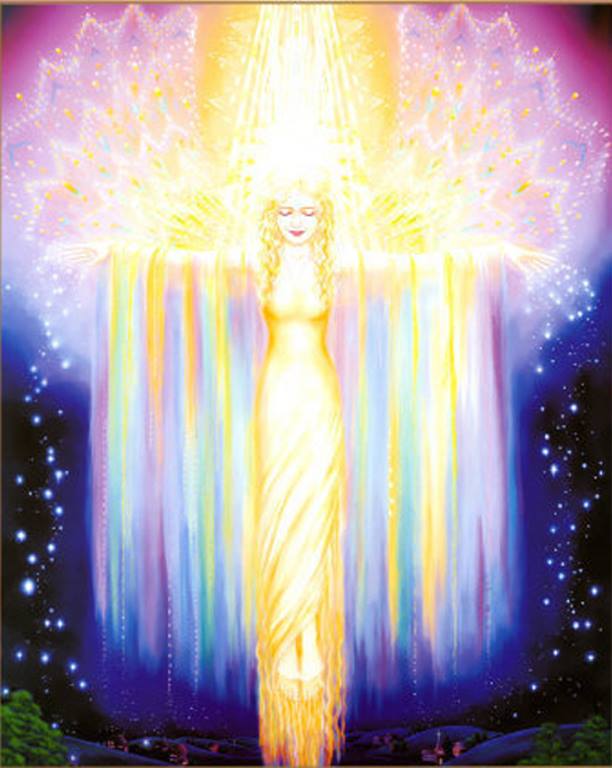 From the 'Epic' by Tom Miller (Cosmon)
Tagged with: Voice of Muse