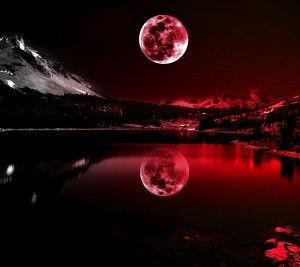 Gosh, this happened only fifteen minutes ago and here I am!
I went outside to put Ziva in her kennel and feed her as I do every morning. Afterward, I walked into the front yard. Turning back, I felt a Presence and almost immediately I saw Him, wearing an ecru robe--appearing to be standing, towering, directly ahead. I went into the house and the Inner Voice directed me to go back outside. I sat in the chair on my back porch with pen, paper, and a clipboard because I was instructed to make notes.
"Changes are coming," He said, and I got a view of the many things that will be different. "You will need greater dedication and compassion, for you have work to do." When He turned and walked away, I felt vibrations in my right ear each time his feet hit the ground. Then He stopped and looked back.
"Why are you here?" I asked, feeling much more than I'd been given.
"So you'll remember." Then his body became larger in my vision, and I could see the rope-like tie around his waist that He wanted me to see. It had the same colors and design as a pony-tail holder I have. He turned and walked away again, and I saw around the tail of His robe the purple wildflowers in my back yard; Ziva who was barking loudly and non-stop (this was unusual) because she wanted me to let her out, was sitting at the foot of his robe. As I wrote, my right hand became his and the arm that He was swinging as He walked became mine. (No matter how much He walked, He never left my presence and there was no distance between us.) When He stooped and picked up a few brown leaves in the back yard, I heard my oldest brother, Marance, say to me, "Thank you for sticking with me when I was struggling with alcoholism." He had spoken those very words when he lived.
I kept writing, still waiting for the answer to "Why are you here?"
"One thing," He said, then He reached back and brought forward a ball of swirling white Light in his right hand and instructed me to take it. In my right hand I felt a surge of energy and an itching sensation along the hairline of my forehead. I smiled. My right cheek itched, then my chin, and energy surged down my right side. My shoulder felt heavy, and moments later I had the same sensations on my left side.
"You have much to do, Na' " He said, and summoned the Birds who rushed in with all their joy. "You have to help her," ( Carol is controlling, demanding, inconsiderate, and doesn't keep her word. She reappeared in my life about three months ago; just last week she informed me that people don't like her. About two years ago, Carol's daughter made the transition--cancer.)
The Being began to pull a dark vortex of energy from my body, and feeling drowsy, I lowered my head and closed my eyes. When He finished, I saw a soft red glow over a mountain range; nearer to me was a pool of red water. The Light in his hand shone through it, creating the glowing red Light.
"She (Carol) is attracted to this Light," He said, "and loves It." He turned again, walking away. His ecru robe became that soft glowing red. He looked down into my face, but said nothing. I understood. I'll remember not to push Carol away.
Then I thought, "I'm going to need a special image to accompany this post. Within about 45 seconds I got it without searching.
Love and Light to Carol, to Him,
Na'imah
Submitted by: Naimah on 07/23/2016
Add your thoughts, insights, or comments below.
Tagged with: Voice of Elysium