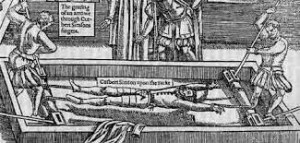 I recently visited wife's family in Mexico. Soon as I got there, I started to feel real bad acid stomach and my legs hurt for no obvious reason. My left leg actually bruised behind the knee as if an artery had exploded for no reason. As time passed, stomach pains increased until, on day 5, the worse broke loose. Every two hours, I had to rush to the bathroom with extensive bile purge and vomiting. I could keep nothing down. The nausea was unbearable as was acid, heart rate about 120, blood pressure 175, and I was losing consciousness. I could barely walk and could keep nothing down, not even a sip of water. I spent about 18 hours like this until a family member who's a doctor came over, hung an IV over the bed, and applied several shots of who knows what. I made it back that day to the US but just barely. Legs still hurt to the point I wanted to scream and couldn't walk, and stomach was still upset. Stomach got better over time but legs continued to hurt really bad.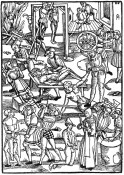 Two nights ago, I had a dream where an individual told me, "Go ahead and speak, won't do you any good." I tried to speak but no one listened. I then raised my voice and forced them to listen, and they did, but not very willing, and I knew I had done a grave wrong imposing myself against universal law. I could not place this dream at the time but a brother brought to my attention the following night a gruesome form of punishment: "hung, drawn, and quartered."
I went silent when I heard what HDQ was and I took it in, slowly. That was last night. When I saw the movie Braveheart, I had to turn away during the last scene and never dared watch the movie again, it made me paranoid. Even the music score causes me paranoia. I never noticed when, but I woke up this morning, did a ton of heavy duty yard work, walked about for hours, and I just realized ... no stomach or leg pains! I felt great. Matter of fact, went to my favorite restaurant, super duper spicy Indian buffet--no problem. I figured this had to be 1200 to 1400 England, that's when HDQ was practiced. Apparently, reason for my HDQ was rejection of the church.
Submitted by: Roberto on 07/05/2015
Tagged with: Voice of Venus