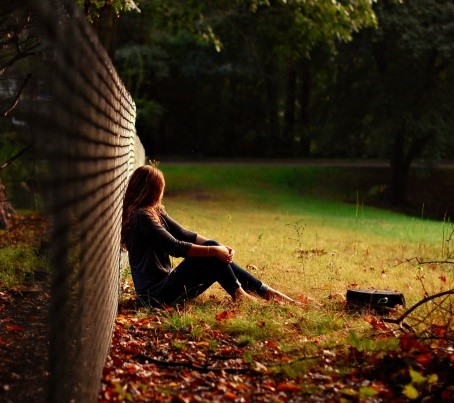 I am also one of the students given notice to shut down my site and transfer my domain name over to the Academy and all I have wanted to do is share this life changing work of Dr. Norman's. Even now I am too traumatized to use the U word that they have trademarked in this post. I have also been sent a letter to never step on the Academy property in El Cajon in any way or shape or form ever again. I have the letter if anyone wants a copy. They said when I was there for one of their yearly events that I had mentioned my meetup group to someone that was there also and that I was trying to proselytize them into coming to my meetup group which was a complete fabrication. I never mentioned my meetup group to anyone. I mentioned my and Tom's web site but only after he said that Dr. Norman's teachings were really what touched his heart and soul the most. He was a very nice man and I felt compelled to let him know of other sites that concentrate specifically on Dr. Norman's works. For this I was sent the letter telling me never to step on their property ever again.
Later just within the last few months or so, I happened to be driving by one day and needed a Infinite Contact book that was of a later edition so I dropped in and Billie was there. I said at the door that you know I wasn't allowed to come in but she said it was okay as I just wanted to buy a book. I am sorry that Billie suffered so much here and am sorry that she received such negative treatment because she was only trying to be nice to me and provide me with a book which I paid for in cash and in full.
Now examining this, it is extremely distressful to me that the Center which I was a part of when Uriel was there should treat me or anyone else like this just because a long-time student like myself (over 30 years) should want to go in and buy a book. That really escapes me.
That I should also mention a web site to another student there during an event, a web site that actually promotes the works of one of the founders; because of this one comment which I am thinking was really helpful to this man who told me he really appreciated knowing that there were other students out there just like him who loved Dr. Norman and his works; for this I am excommunicated for life also escapes me.
Is this how an educational foundation should operate? I don't think I have ever heard of an organization kicking out its own members who are actually promoting the material that they teach which, of course, makes no sense but it is happening here and it is troubling and sad. All I have ever wanted to do was spread the life-changing message of the Moderator. It has helped me so much in my life that naturally I want to let others know of its life-changing message but I don't know how to do this when I have a big rock placed in my pathway. It hurts. It is painful and it is again sad. I love the Moderator's works and have always done so from the very first moment I read The Voice of Venus when I was seventeen years old. Now here I have to fight with this organization to even be able to say the word that stands for the teachings. How sick and ironic is that? I traveled 3,000 miles across the country with just $50 in my pocket to get to the center a few years later after having read The Voice of Venus and other works of the Moderator's. I dedicated myself to that U word and am still dedicated to the teachings because I know that these teachings are my lifeline out of these material worlds. But you see I have to waste a lot of my time suffering, crying, and wondering when they are going to take me to jail for using that U word. I have to suffer the negativity of knowing that someone has a hammer over my head and that anytime it will come smashing down. I have to cry myself to sleep at night sometimes because I wonder if my dedication to the teachings will be ripped apart just because I breath that one word in anything that I do.
So you see it is a painful life that I lead and the karma of living a life like this is heavy because I have no freedom of expression in the very beloved teachings that I live with and for day in and day out. It is excruciating and painful and yes I am sure I did this to others. So yes this is karma replaying itself but let's break the cycle of regeneration and not inflict this on ourselves and others in a continuous repeat. Let us learn and grow from this and let us move forward. A trademark is a earth created device. The U word is not about the earth. In Dr. Norman's own words, he says that the U word is just another name for Infinity. Infinity cannot be trademarked. If the Academy really were sincere about the U word, they would drop the trademark and realize this is just another reliving.
Submitted by: Gloria Lynn on 12/15/2017
Tagged with: Cosmon Corner