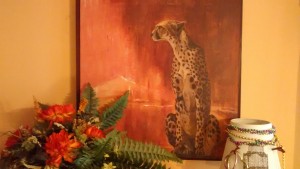 My hand moves across my brow,
Yet, neither hand nor brow is there.
Light!
I see...I smile into It.
Love sings to me,
And bright halos cast "Hurrahs!" into the Crest.
"More!" I call out--
And brilliant Pinnacles wave!
Light!
Light!
My Joy illumined...
My Shelter, my Comforter,
Regaling me.
Submitted by: Naimah on 03/25/2016
Add your thoughts, insights, or comments below.
Tagged with: Voice of Elysium